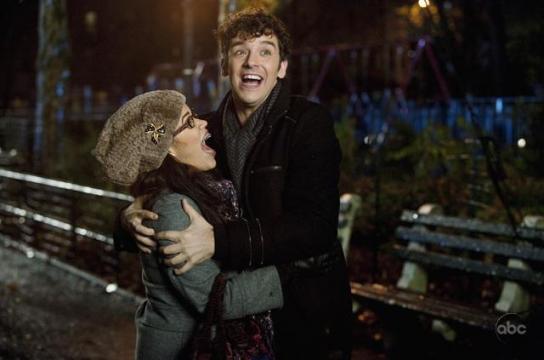 On this week's episode, "Blackout!", there is nothing like a city-wide blackout to mix things up!
Who would have ever guess Wilhelmina and Daniel to have a semi-make-out session? (Obviously we knew it was coming from the previews, but still!) It was great to see Wilhelmina punch Daniel in the face.
But, did we catch something at the end? That look she gave Daniel clearly meant something. Did this kiss open the door to a potential new office romance?!
To Read More Click Here