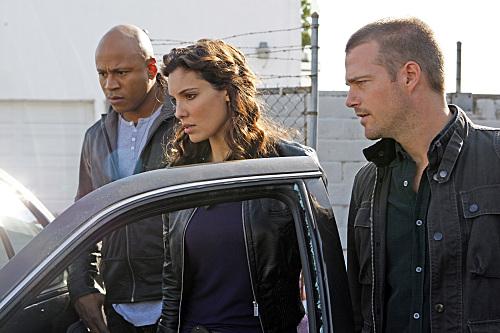 Last night's NCIS: Los Angeles began with a mystery involving one of the team's own: Dom Vail has been abducted, is nowhere to be found, and we have no idea why.
Upon the episode's conclusion, all of that is still true.
All of the team's efforts to hunt down Dom were in vain, at least for now. Here's our full episode recap if you missed it, then check out TV Fanatic's review of "Missing" ...
Dom was parked in an alley in a seedy neighborhood of L.A., which probably was not the best idea. He was ambushed and dragged from his car by masked gunmen.
There was a struggle. Shots were fired and a lot of blood was lost. It is unclear what happened beyond that, to the viewers as well as to Dom's co-workers at NCIS.
Callen leads the team investigating Dom's kidnapping, but it's a challenge. Who would take a rookie agent with no enemies? Why was he even parked where he was?
No one knows.
To Read More Click Here