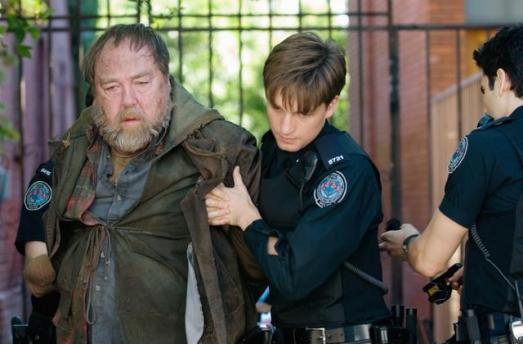 It was the quote Rookie Blue used to conclude almost every preview for its pilot episode: Don't make me shoot you. It's my first day.
Andy avoided making a kill on that opening installment, but fate intervened on "Hot & Bothered" and there's a good chance this officer will never be the same.
Aside from two complaints (below), this was a solid episode of a series that is very much at home with what it offers. It doesn't try too hard to or go too in-depth with any character. It just gives viewers the same situation over and over - Andy gets separated, Andy gets in trouble, Swarek comes to the rescue - and relies on Missy Peregrym to carry most storylines.
She certainly did so this week, as the actress sold every ounce of Andy's pain after this troubling event took place.
To Read More Click Here.