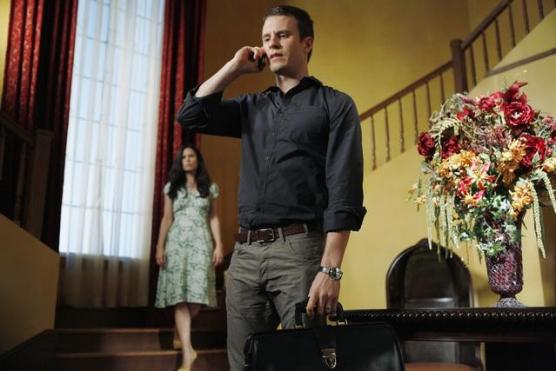 Throughout all of last night's episode "Digging the Dirt" I was excited, intrigued, and a little spooked! By far, it was my favorite episode of The Gates to date.
Each of the characters brought it - especially Devon. We still don't know exactly what kind of witch spell she is creating, but the very last scene was especially creepy! Let's not forget the fact that she had a jar of the young man's eyeballs just sitting there. Not that it really matters, but what in same hill did she do with his body? Why do you think she needed his eyes? How did she know that he was "special"?! There's just so many questions surrounding her!!!
To Read More Click Here.