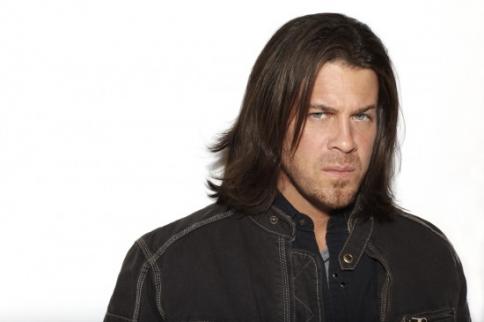 This week's episode of Leverage offered us a glimpse into the workings of the Ford family, as Nate went up against his dad Jimmy.
Overall, "The Three-Card Monte Job" was better than the last couple installment have been. While we yet again did not get any progress on the Italian lady or her blackmail, we did get a unique episode with the team having no real overall con and instead, actually working to figure out and break a con.
It was a refreshing change of pace from the normal way it works a job.
Of course, the job was not supposed to be typical from the moment it was clear that Nate's father was the mark they were working to stop. I know the writers wanted this to have tension from it being family, but something didn't click with that idea. There was something very subtle early in the episode that felt out of sync: Nate was too casual about the job being one to stop his father and/or send him to jail.
I know there we should expect some false bravado, but until Nate sat down at the police station after letting his dad go, I never felt he was having any kind of difficulty with the prospect of sending his dad back to prison.
To Read More Click Here.