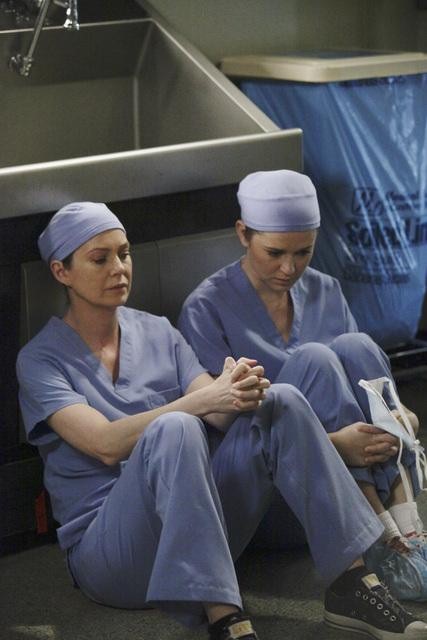 There's a new doctor in town on Grey's Anatomy.
In the aftermath of the shooting (check out ABC's Season 7 starter kit to get caught up on all the events leading up to this season), James Tupper joins the cast in a recurring role this season as Dr. Andrew Perkins, a psychiatrist who will certainly have his hands full.
Who wouldn't need some therapy after last May?
We know McDreamy is shaken up by what happened, but what about the rest of the staff? How does Mark, in particular react to the arrival of SGMWH's shrink?
Check out this ET segment for a clip from the new season, as well as some analysis from Chyler Leigh (Lexie) on what we can expect from the new character ...