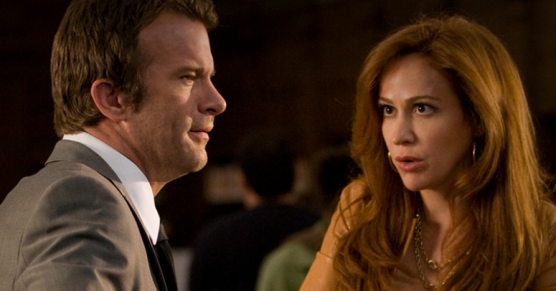 This was probably my favorite episode of the season so far. We got a lot of great stuff from all of the characters, minus Damon and Darby.
Let's start with Ray. He gets hit with this bomb that Francis, the great Moby Dick, doesn't want to meet Richard. Instead she wants to pay $1,500 for a weekend with Mike Hunt (sorry, I have to write his full name at all times from now on). Ray argues with Tanya about the situation, claiming that Mike Hunt isn't going to want to be in the business.
He and Francis hit it off, and maybe they should give the money back and see if the two of them can make it on their own. Now was Ray really looking out for his friend, who finally has a spring in his step? Or was Tanya correct in thinking Ray was just upset that Mike Hunt was bringing in more money than him and he didn't want the competition? Probably a little from column A and a little from column B.
To Read More Click Here.