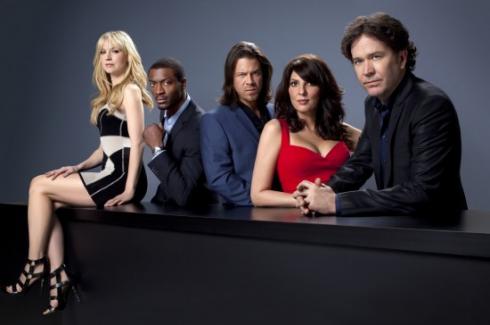 Thanks to the second episode of Leverage last night ("The Scheherazade Job"), viewers were treated t the meat and potatoes episode that make this such a great show. The installment had surprises, anxiety, and of course, a happy ending.
The dynamic I found most interesting in this episode was Nate telling Hardison that he was missing one key element to ever be able to run his own crew. We spent the entire episode waiting to see what that was - in the end it turned out to be something as dual-edged as "do what whatever it takes to get the job done."
Which, in this case, included hypnotizing a team member so they could remember how he played the violin when he was fourteen.
To Read More Click Here.