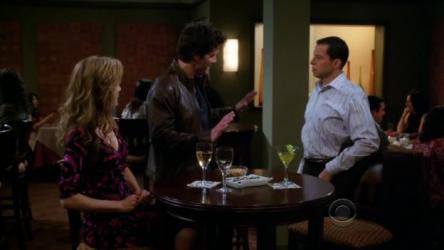 It's definitely rare for the syndication-friendly Two and a Half Men to feature a "to be continued..." ending, but apparently last night's episode, "Crude and Uncalled For" had just too much story to pack in there.
Last night, Alan's Internet date landed him in jail (really, whose hasn't?), and Charlie's fiancee seemed to be crushing hardcore on Alan's lawyer, Brad (Steven Eckholdt). That takes us somewhere about ten minutes into the episode.
From there, the episode became about Alan convincing Charlie he should be jealous and never have let Chelsea go to Brad's charity event by herself. Rather than simply arriving, we spent the rest of the time with the boys as they dragged Jake along and failed to follow their GPS to the ranch. Instead, they get lost and Jake does a horrible mountain lion impression.
To Read More Click Here