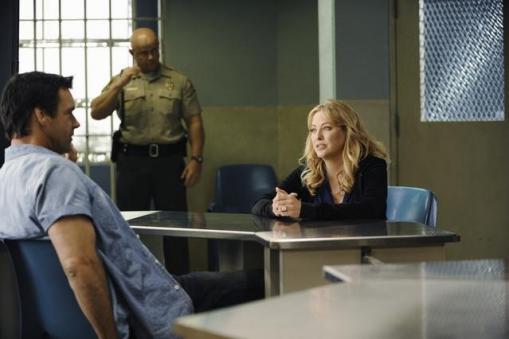 Sunday on Scoundrels, the Wests learned just how hard it is to not only go straight after a life of crime, but to stay out of trouble, even if you are innocent ... for once.
The episode, "Mary, Mary, Quite Contrary," was an improvement on the pilot, with the characters developing and the show overall finding its tone and footing a bit.
Cheryl has laid down the law and is leading by example (as a supermarket cashier) as she stresses how important it is that the family become upstanding citizens.
Here's a synopsis of the family members' endeavors to that end:
To Read More Click Here.