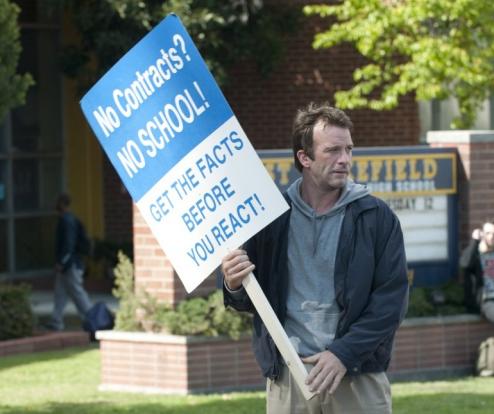 HBO and the rest of the television world label this series as a comedy. I've got to be honest: I can count the number of times this show has made me laugh out loud on one hand or less.
Having said that, not all comedies are alike. This show creates a dark comedic vibe that gets you to smirk and smile at certain situations, while cringing at others.
With "Just the Tip," Hung returned right where we left it at the end of season one. There is a power struggle inside the newly arranged three-way prostitution ring and Ray's feelings for his ex-wife are getting the best of him.
During the meeting of Happiness Consultants, Lenore both takes control of the operation and cracks me up in the process. Her idea is that "Although we sell dick, and not cars, we could learn a lot from Diego Rivera." To remain at the top, she makes Ray give Tanya 20% out of his 60% cut.
To Read More Click Here.