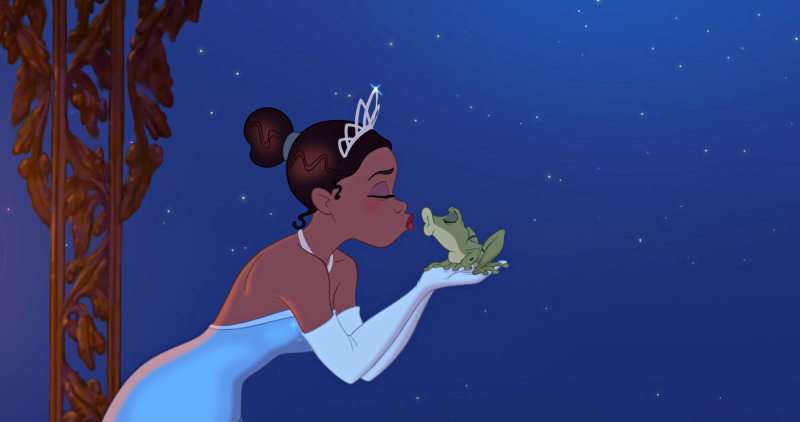 Promoting its latest hand-drawing animation feature film, Walt Disney Pictures releases two brand new videos for "The Princess and The Frog". One is an extended clip, while the other is a featurette focusing on the story the movie will be presenting. Both video are clocking in at a similar length, which is around three minutes long each.
The extended clip, "Kiss the Frog", features the trouble Prince Naveen gets into when he tries to convince Tiana to help him break the frog curse by giving him one kiss. The featurette, on the other hand, puts three of the major characters, Naveen, Tiana and Doctor Facilier, under the spotlight as voice actors, Bruno Campos, Anika Noni Rose and Keith David, explain the relation of the three.
Set in the great city of New Orleans, this Disney feature film sees free-spirited, jazz-loving Prince Naveen of Maldonia turned into a frog by a shady voodoo doctor. In his desperate attempt to be human again, he asks a kiss from a young African-American girl named Tiana. But, instead of finding himself becoming a human again, he learns that Tiana has also been turned into a frog. Now, the two have to team up to find the source of the curse.
Marking the return to hand-drawn animation from director duo, John Musker and Ron Clements, "The Princess and the Frog" features music from Oscar-winning composer Randy Newman and the voice of Oprah Winfrey and many others. This 2-D animation will get a limited release in New York and Los Angeles starting on November 25, before going wide in theaters across the U.S. on December 11.