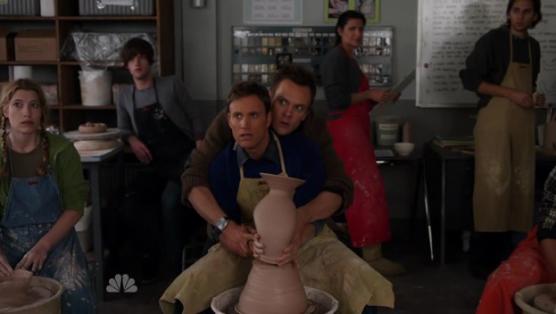 It was the last day to add / drop classes at Greendale on this week's episode of Community, so the gang split up in their quest for the easy A. Don't ask why add / drop was so late in the season, but we're going to assume it's from NBC re-arranging episodes.
Jeff, Abed and Annie all headed to "Beginner Pottery" and the main storyline involved Jeff becoming insecure over a showoff in the class, Rich, clearly did not belong in a beginner class.
The story had some mandatory and hilarious Ghost references courtesy of the crazy teacher, played by guest star Tony Hale. Don't worry though, the jokes were in taste because they were written before Swayze died. Or something like that.
To Read More Click Here