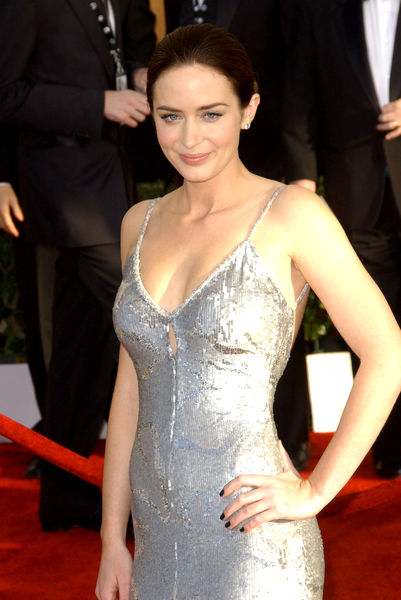 Rumors are circulating that Emily Blunt may end up not playing Black Widow in "Iron Man 2" as she is being offered a role in "Gulliver's Travels". Variety reported that the 20th Century Fox hold an option on her that was part of her deal for co-starring in "The Devil Wears Prada" that may prevent the 25-year-old from starring as the villain in the superhero sequel.
It is explained that Fox may resolve to use the option to make sure Blunt takes the role of Lilliputian princess and Gulliver's love interest due to the scheduling conflicts of the two movies. "Gulliver's" will start lensing in late March in the U.K., whereas "Iron Man 2" is expected to start principal photography in early April in Manhattan Beach, California.
Nonetheless, Variety further reported that the representatives for the Golden Globes-winning actress are still working on the scheduling to see her taking both feature film projects. The trade moreover claimed that both Fox and Blunt's reps "were feeling more optimistic that she could do both projects" by late Thursday, January 29.
"Gulliver's Travels" is a re-imagining of Jonathan Swift's classic tale about a free-spirited travel writer who finds himself stranded on the hidden island of Lilliput. Jack Black will star as the titular character, while Jason Segel is in talks to portray Gulliver's best friend, Horatio, in the movie to be directed by Rob Letterman.
Meanwhile, "Iron Man 2" is a sequel to 2008 blockbuster hit "Iron Man". It will be directed by Jon Favreau and starred by Robert Downey Jr. and Don Cheadle. Mickey Rourke and Sam Rockwell are said to be in negotiation to play some of the villains. The Marvel's superhero movie has been set for U.S. release on May 7, 2010.