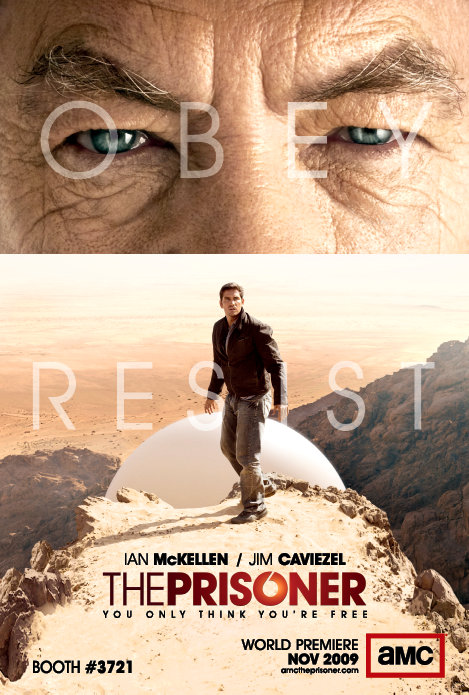 "The Prisoner" panel at San Diego Comic-Con International was generous enough to give a 9-minute preview of the new series. To be debuted on AMC this Fall, the series is rooting on the '60s sci fi series of the same name. Thus, the preview compiles all those informations necessary to introduce "The Village" and roles of each character.
The footage gives the look of Ian McKellen as Number Two, a man in white who looks to the town from a higher ground. Then comes James Caviezel as Number Six who believes that he is originated from New York and that there must be a logical explanation why he suddenly comes to The Village. Believing there is a foul play within the surreal world, Number Six tries to find a way out of the place.
Making the new version can prove to be a tough challenge for the producers but they are not weighing it as a direct remake of the classic. Screenwriter Bill Gallagher who attended the panel explained, "This is more of a recreation than a remake. We try to keep the spirit of the original."
Lennie James, who plays Number 147, has more about the issues dealt within the show. "Everybody tries to figure out if their number means anything," he said, adding that the producers won't even let the stars know much about the ending. "They did a sneaky thing with us, which is they told us it was a six-parter but only sent us five scripts," he revealed.
McKellen was absent from the panel, but the co-stars had good words about working with the Magneto of "X-Men". His son's depicter Jamie Campbell Bower said, "It was such a pleasure working with Ian. He is one of the finest actors that has ever lived. I feel blessed to be able to learn from someone of that calibre."
One important message delivered during the panel was that the series will be aired on consecutive nights by AMC. They are planning to have it from Sunday to Tuesday in November.