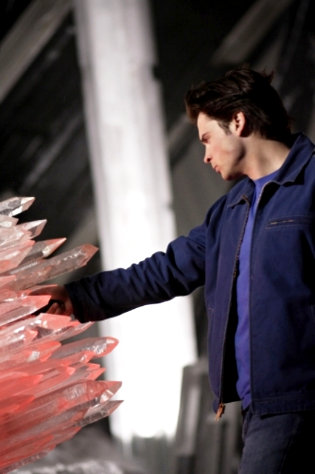 Deemed as a dark episode of "Smallville", "Beast" unleashes one of its scenes. Upon discovering that Chloe is aiding Davis to run away from the city, Clark approaches Oliver to reassure himself about the supposed death of Davis. Oliver convinces Clark that he did bury him in the ground himself, but Clark said the site is now empty.
Clark is devastated when finding out that Chloe is protecting Davis. In an interview with E!, executive producer Brian Peterson said, "We want in the audience to the question is Chloe doing this because she's starting to fall for Davis, or is Chloe doing this because she's really protecting Clark? I think we walk that line pretty carefully, I hope."
Also in the episode airing April 30, Oliver discovers Jimmy breaking into Chloe's apartment, but things get rapidly worse after Davis jumps from the shadows and attacks both of them.