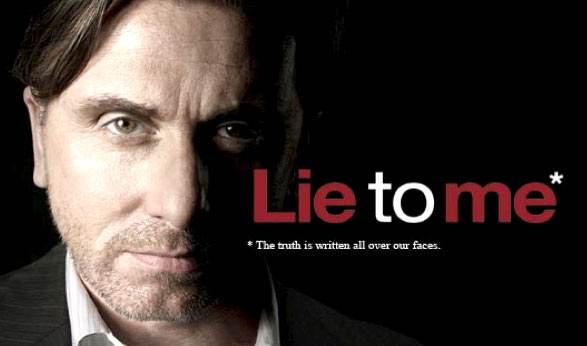 As we close the second season of Lie To Me, Cal Lightman is having a very bad day. First he discovers Emily and Rick are a little more than friends, and then he finds a friend of his own - old journalist pal Julie - has been murdered in a hotel room where she was meeting with a source investigating a high-profile councilman.
Smartly, Cal doesn't poke around, just waits for the cops to arrive (preserving evidence on TV? what's that?). However, he doesn't get the cops, but the FBI. Ben turns up, along with his boss, played by Conor O'Farrell (who will always be the child molester from the Suspect episode of Without A Trace to me, unfortunately). The two FBI agents allow Cal to sit in on their interview of the congressman, played by another perpetual guest star, Brian Goodman (Day Break, Leverage, Lost, Criminal Minds). Cal says the councilman knows nothing about the murder, but is he bluffing? After the interview, Cal happens to catch sight of Julie's source. It happens again back at the Lightman Group offices. Hello, creepy stalker!
To Read More Click Here.