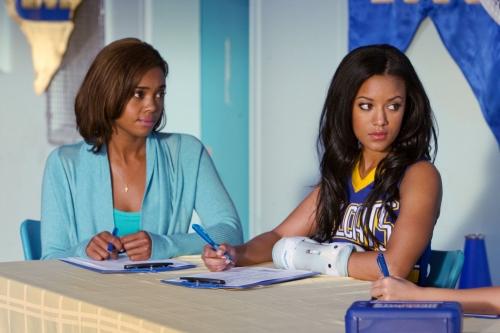 Heather Hemmens stars on the new CW series Hellcats.
It premieres on September 8, you can check out photos from the pilot episode HERE and you can read what Hemmens told TV Fanatic about the show in the exclusive interview below...
Tell us about Hellcats.
It's a story about cheerleaders, but it's more a story about characters' inside lives. It starts with Marti [Aly Michalka]. She's trying to keep her scholarship at school, so she joins the cheerleading squad and therefore takes my characters spot on the team and her spot in life. She starts catching the eye of my characters ex-boyfriend. There's a big competitive streak with Alice and Marti that kicks the story off.
To Read More Click Here.