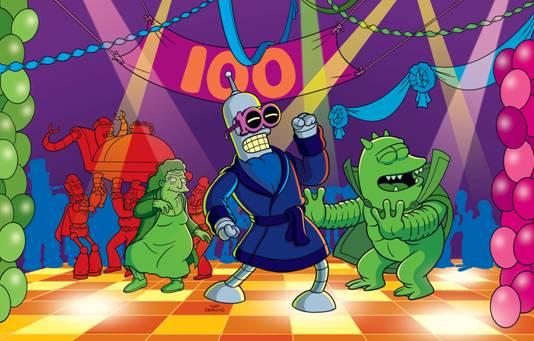 When you consider the fact Futurama was off the air for nearly seven years, the fact that last night's episode, "The Mutants Are Revolting," was the 100th episode was pretty impressive. Unfortunately, the episode just wasn't nearly as impressive as that fact.
We've come to expect great things from Futurama this season and the show doing its second Titanic parody was just not what we were expecting. This time, rather than being in space, the Titanic "ship" was the largest and only land boat.
Sure the concept is hilarious and it was cleverly used in the plot, but when the shows did such a great job in the first season episode, "A Flight to Remember," why bring back the Titanic jokes?
To Read More Click Here.