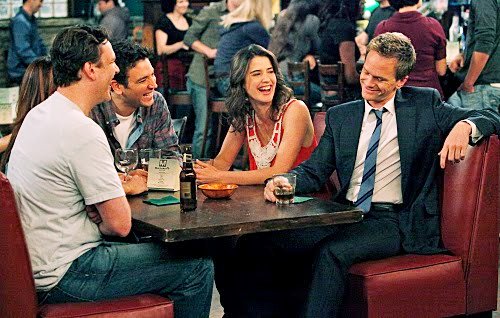 This was a really fun and clever episode, reminiscent of some of the classic episodes of How I Met Your Mother. The concept, which revolved around the release of a big-budget romantic comedy while also aping the structure of a romantic comedy within the episode, was a tricky one to pull off. It's a testament to the power of plain old good writing that it worked as well as it did. Some top-notch stunt casting, including several working romantic comedy actors, and an excellent job from the regular cast, rounded out this episode into one we'll be looking back to as one of How I Met Your Mother's best.
The writers seemed to come at this episode with the attitude of, "if we're going to do this, let's really go for it." So rather than just referencing a bunch of romantic comedies, they conceived an actual movie (The Wedding Bride) cast it, wrote dialogue for it, and shot scenes from it. Then they added an additional layer by structuring the actual episode like its own rom com, starring Ted. It even followed the classic romantic comedy plot arc, with Ted realizing Stella's ex Tony has written a movie about him, keeping the truth a secret from his new love interest, then finally coming clean while learning some important lessons about himself and ultimately getting the girl (at least, for a little while).
To Read More Click Here.