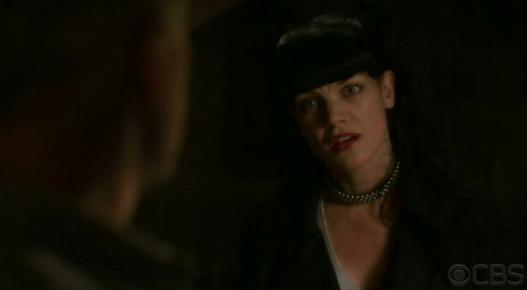 Rarely is an actor's presence so commanding that just a few words, or even none at all, can say everything. Mark Harmon has provided this presence on NCIS as Leroy Jethro Gibbs for seven seasons now, but perhaps never more than last night.
The closing scene in "Borderland," featuring Harmon, Pauley Perrette (also brilliant) and a chilling score, left us hanging on every one of the few words. So little said so much.
Abby knew. Gibbs knew Abby knew. Abby knew Gibbs knew she knew. The cold case she was working on in Mexico tied directly to her own boss, and it wasn't by accident.
Rule #40: If you think someone's out to get you, they are.
It wasn't alluded to directly, but we suspect Colonel Bell is behind this - and his counsel, M. Allison Hart (Rena Sofer), will find herself tangled up in it soon enough as well.
Regardless, Abby's plea for Gibbs to love her no matter what she decides was as heartbreaking as her dilemma is compelling. Which side of her will win this internal conflict?
To Read More Click Here.