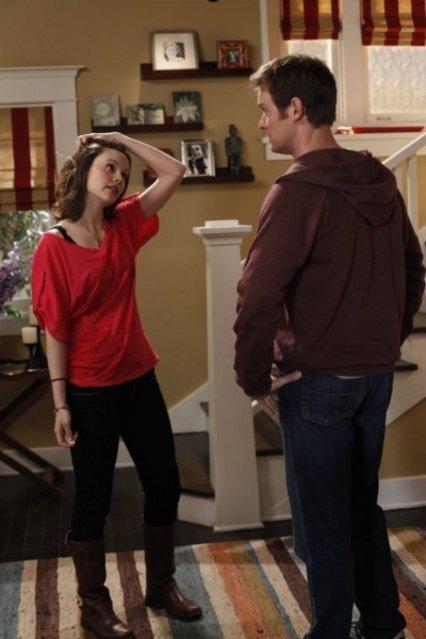 There was definitely a lot of sexual rendezvous going on during this episode of Parenthood!
On "Solace", the Braverman's definitely had their hands full. Camille decides to get revenge by sleeping with her art teacher, while Amber has sex with Haddie's virgin ex-boyfriend. Can it really get any steamier?
Yet, our favorite part of the entire show was when Crosby contemplates settling down with Jasmine and Jabbar!
Crosby, the eternal bachelor and one of our favored Braverman's, goes to look at a new place to live. He needs not only a place to keep his childhood piano, but also more room for his new son. We love the fact that he is now growing up and being more responsible. But, there is also a relationship blooming for him with Jasmine. Will things work out for these two? What do you think?
To Read More Click Here.