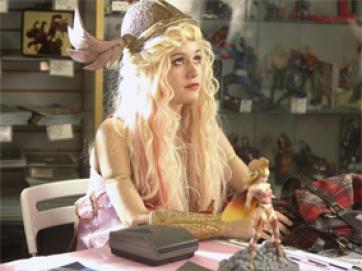 Last night United States of Tara was really the first episode that Tara did not change into one of her alters. This is perhaps with the help of her new BFF Lynda - yes, Kate's old idol - but, we aren't too sure that this new Tara will last.
One has to think that Tara being able to express her art in a new environment without Max, Marshall, and Kate around has something to do with it, but maybe this non altered Tara really is another alter?
Okay stay with us here - maybe this Tara is one that wants to be free of her family and responsibilities - she really seems enamored by Lynda's lifestyle. Perhaps this is a new alter that wants to be like Lynda?
To Read More Click Here.