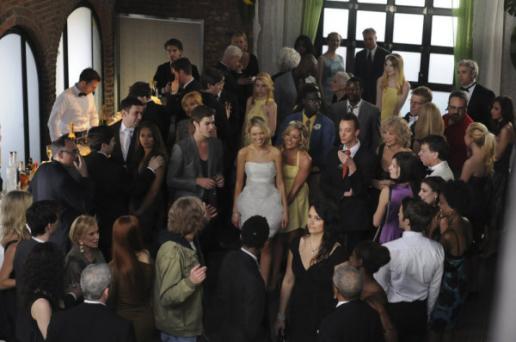 After a lackluster season by its standards, last night's season finale was just what we look for in a 30 Rock episode. Sure, we didn't really care about the ongoing plots, but hey.
"I Do Do" featured so many classic lines and the long-familiar theme of Liz and Jack struggling with their personal lives a bit, always looking for something better on the horizon.
In a sense, we got to see only school Liz and Jack, helping each other out in their own way, lending support as only they can, even if they were involved in separate story lines.
While we don't really think of 30 Rock as a show with real continuity, this being a season finale, there were things left up in the air. Will Kenneth get fired? Will Liz marry Carroll?
We doubt it on both counts. Matt Damon's not going to become a cast member. But Jack breaking up with Nancy and Avery being pregnant could mean new story arcs for him.
To Read More Click Here.