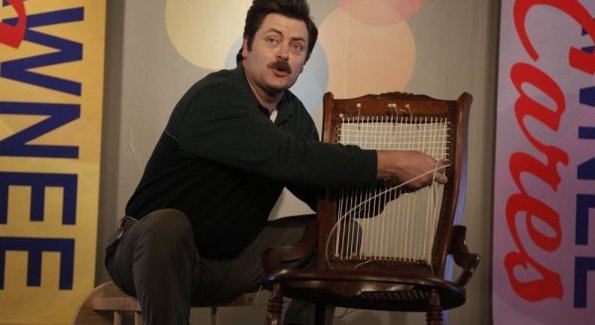 Whoever made the decision at NBC to push Parks and Recreation to midseason needs to be fired. Granted the ratings aren't where they need to be for this show, but there's no way that's the show's fault.
Creatively, this show has definitely established itself as more than just that Office clone people thought it was last season and easily our favorite show on Thursdays. The network need to rethink its marketing of the show and bring back Parks for the fall and give the show the push it deserves.
Oh right, this is supposed to be a review of the season finale, not NBC. Everyone knows how terrible that network is. No review needed. As for for "Freddy Spaghett," we can sum up the episode in one word: perfection.
To Read More Click Here.