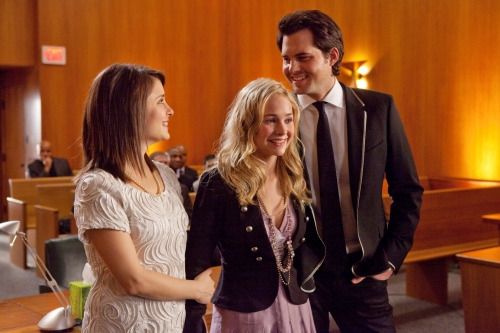 Life Unexpected got off to a solid start on Tuesday night, premiering its second season with the episode "Ocean Uncharted."
What can fans expect over the next few weeks and months? That's a question for creator Liz Tigelaar, who spoke to Daemon's TV this week:
On the ramifications of Baze's bar burning down: It definitely affects him because it sets him off having to go in a new direction and kind of opening up a different world for him. He ends up going to interview at his dad's wealth management firm and ends up interviewing with a character named Emma played by Emma Caulfield and that starts him on what will be a new journey. The two of them definitely have a love/hate relationship although it's more just hate/hate at the beginning. As actors they have a lot of chemistry together and so they're really fun to watch.
To Read More Click Here.