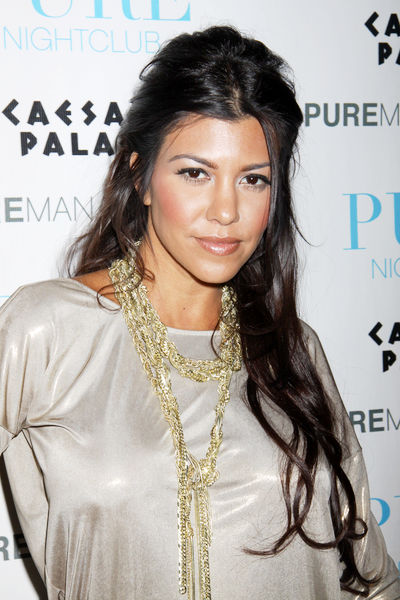 Kourtney Kardashian has introduced her and Scott Disick's son, Mason Dash Disick, by gracing the cover of Life and Style latest issue that has been available on newsstands. In the all-white image which was taken eight days after she gave birth to her child on December 14, the reality TV star is posed embracing the baby boy.
In an interview with the publication, Khloe and Scott have shared their feelings of being parents. "It feels amazing. It's just so indescribable. You don't get how good being a parent feels until it happens to you," the sister of Kim Kardashian stated. Her boyfriend additionally gushed, "I fall so much more in love with this kid every day."
Later, the 30-year-old beauty also revealed that she is considering about having another baby in the near future. "Right now I'm obsessed with Mason and want to give him all my time," Kourtney said, before adding "But being with him has definitely made me think about having another one! Kim and I are 18 months apart. Growing up, we did everything together. It would be nice for Mason to have a little brother or sister that many months apart too."
Mason Dash Disick is Kourtney Kardashian's first child with Scott Disick. Expected to give birth on Christmas, she delivered the baby eleven days earlier at an L.A. area hospital.