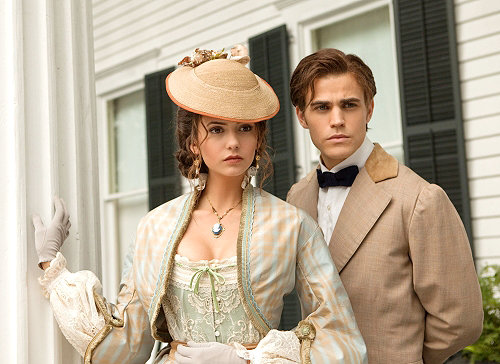 "The Vampire Diaries" starts to share the truth to Elena next week. The mortal girl had been demanding an explanation from Stefan regarding the frightening events that were happening in Mystic Falls, and she finally gets the answer in the episode "The Lost Girls".
In flashbacks, Stefan explains how his rivalry with Damon began. This episode will take viewers back into Stefan's past when he was in love with a girl named Katherine whose face is creepily a carbon copy of Elena's.
Back in the present, Damon impulsively takes control of Vicki's future, and a confused and frightened Vicki runs away. Finally, Sheriff Forbes and Mayor Lockwood take steps to protect the town. The episode airs Thursday, October 15.
A casting news has just been released that Matthew Davis will take the role of Alaric Saltzman. Specifically looking for a "hot" actor, executive producer Kevin Williamson wants Matt to be the new football coach of Mystic Falls after the last one died out of Damon's attack. The character will make his first appearance on the November 12 episode.