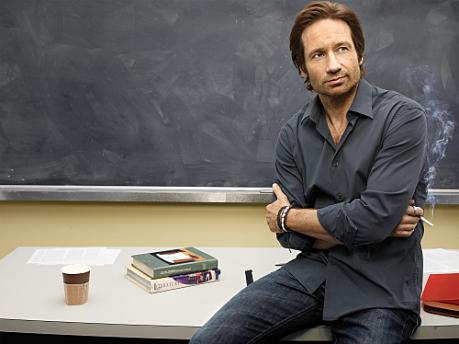 Girl-fights! Tonight's episode of Californication was full of them and we loved it!
Claws Out: Becca and Chelsea got into a real fight! The two besties break into fisticuffs when tempers flare over their parents' recent indiscretion. Unfortunately, we didn't see any of the action, but just hearing about it was reward enough. Oh, and seeing Chelsea's nasty black eye - nice work, Becca! So what if the girls are getting expelled? Becca was leaving at the end of the semester anyway to move to NYC!
Claws Bared: Karen has her claws ready to attack Felicia Koons. Her hatred for Felicia is pretty hilarious. When she finds out about the affair Hank had with her, she seems appalled! It's almost as if she is more embarrassed that he chose Felicia than she is angry that he'd cheat on her!
To Read More Click Here.