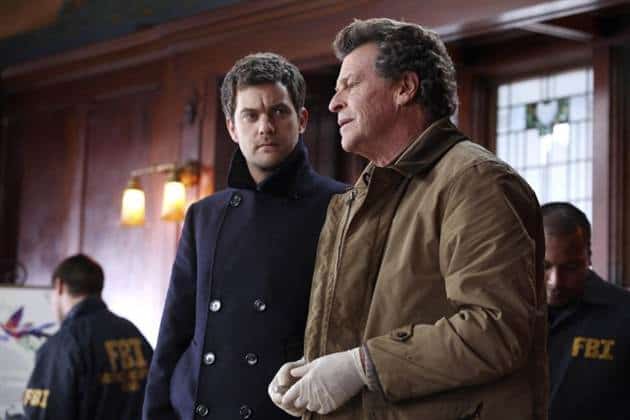 I'll admit it; looking at the previews for this episode, I was rather disappointed. It looked to be one of the less engrossing episodes of the season, along with "Johari Window," and "Dream Logic." Good, but not supergood on the level of last week's "What Lies Below."
I was wrong.
"The Bishop Revival" was an example of just how good Fringe can be. The episode greatly expanded the characters of Walter and Peter, while crafting a brilliant case featuring a selective toxin that could kill people with certain genetic traits (but no one else). But the best part about this episode is not only the well-structured and interesting mystery, but the fact that it managed to produce another, better mystery that was left unsolved.
The episode concerned the aforementioned virus, which was soon revealed to have been created by Walter's own father, Robert Bishoff (he changed his surname upon emigrating from Berlin to the U.S.). Walter was able to determine that his father created the virus through his recognition of his father's molecular signature, which resembled a seahorse (the meaning behind the seahorse glyph? Solved.). The idea of a molecular signature was explored in the season one episode "In Which We Meet Mr. Jones," though this episode made the idea of such markers even more relevant than before.
To Read More Click Here