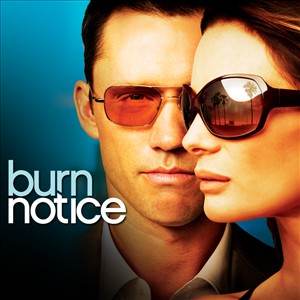 We open with Michael trying to get the info off the tape drive that he received from Kendra's home. He finds that no one in the Miami area has the old technology to even open the info. Fiona is very upset about this. She tries to throw it away but Michael stops her, saying that this could get them close to Kendra. Fiona believes that he just wants to see Kendra regardless. At that moment, Michael notices that Kendra has been watching him and Fiona the whole time. Over at a local bar, Sam receives a phone call. It's Michael calling. He asks Sam to meet him and Fiona. Michael tells Sam that they need to trap Kendra so they can capture her. Fiona decides to get something out of this plan and has Michael pay for her shopping.
Sometime later, Sam spots Kendra in the area and tells Michael that she is traveling fast toward the alley. Michael and Fiona head to her location. Kendra enters the alley but quickly evades Michael by climbing up a fence and out a grate. She taunts Michael by calling him. She wants to know why she is being followed. Michael wishes to meet her but she is against it. When he talks about the tape deck, Kendra informs him that this has all just begun. She then quickly hangs up.
To Read More Click Here.