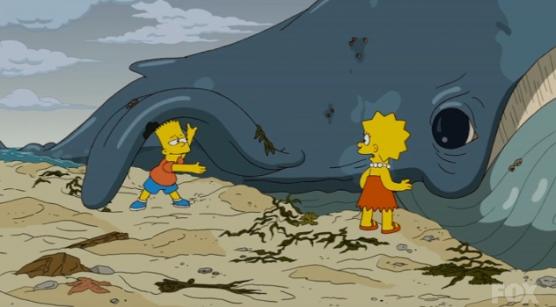 In a style reminiscent of old Simpsons, this week's episode opened with a fairly funny attack on alternative energies, and quickly switched over to a completely irrelevant Lisa-driven story line about a beached whale for the later two-thirds, from which the episode gets its title, "The Squirt and the Whale."
As much as we're pro energy conservation and alternative energy, we loved all the jokes at some of the solutions. The salesman telling Homer the wind turbine will pay for itself in 18... lifetimes. Homer deciding the Simpsons will begin living life intermittently? Great jokes.
Unfortunately, not much else was done with the story line and the episode quickly switched to Lisa and her beached whale, Bluella. Unlike classic Simpsons episodes of old, the original story line was never brought back or even mentioned again in the latter half. We basically were given two completely unique episodes.
To Read More Click Here.