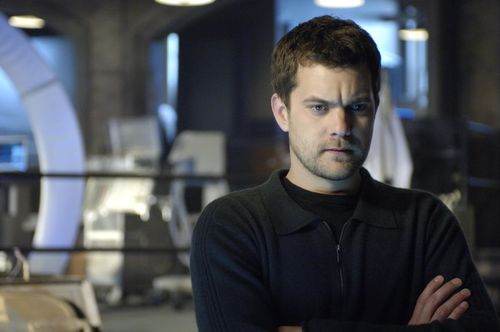 Last night's episode is the penultimate episode before the long, seven-week break that will make room for their new drama Past Life. Next week's "Jacksonville," will be the last episode until April 1, when the episode "Peter" will air. The simply titled episode is likely to be one of the most revelatory episodes regarding the younger Bishop since we found out that he was taken from this universe in the season one finale, "There's More Than One of Everything" (Fringe seems to veer between really long and really short titles, doesn't it?).
So what major revelations will "Peter" bring? It's a window into the mysteries of Peter that have been promised since the first season, Akiva Goldsman told Entertainment Weekly's Michael Ausiello. It's an episode that's fundamentally about his relationship to Walter and the truth of where they are right now, which is pretty revelatory to the characters and hopefully the audience. By the end of ["Jacksonville"] and into ["Peter"], questions about Peter's identity and mortality go a long way towards being answered.
To Read More Click here.