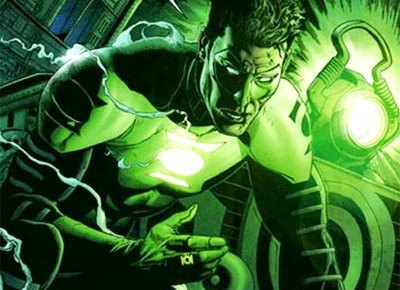 "Green Lantern" could find a new shooting location in United States. After being reported that Warner Brothers' plan to take principal photography in Australia could be in jeopardy due to the rising Australian dollar, Slash Film suggested the superhero film may move their production to New Orleans.
Slash claimed that a source has informed the site that the filmmakers behind this comic book adaptation project "might be doing some scouting in Louisiana". According to Slash, the source also mentioned that the film will start its production in the States, possibly in or around New Orleans, in 2010. Warner Bros. Pictures has yet commented on this report though.
"Green Lantern" was previously reported to be in trouble after Inside Film wrote in its article, "Green Lantern's proposed Australian shoot is understood to be under threat after the rising Australian dollar has blown out production costs." This report led to speculation that the budget concerns may force the filming of the superhero adaptation to be done in another location instead of Australia.
"Green Lantern" is a fictional character found in comic books published by DC Comics. The main character, Jordan Hall, is an ordinary man who was chosen by a dying alien named Abin Sur to receive a green energy-powered ring, used for protecting the planet. Ryan Reynolds has been attached to portray the title character while Martin Campbell takes the directing job for the film. It is planned to be released in U.S. on June 17, 2011.