A series of new Na'vi images from "Avatar" has been found. Scanned from the newest issue of Empire magazine by MarketSaw, some of the fresh photos capture a closer look at the avatar of Sam Worthington's Jake Sully and Zoe Saldana's Na'vi character Neytiri. One of the pictures gives out the first look at the avatar of Sigourney Weaver's Dr. Grace Augustine.
Beside those Na'vi photos, there are two other pictures. One displays Stephen Lang as Marine Corps Colonel Quaritch and shows his nasty scars, the other one sees director James Cameron giving instruction to some of the cast ensemble including Worthington. More of the look inside "Avatar" can be obtained from the October issue of Empire, which will be on sale in the U.S. August 27.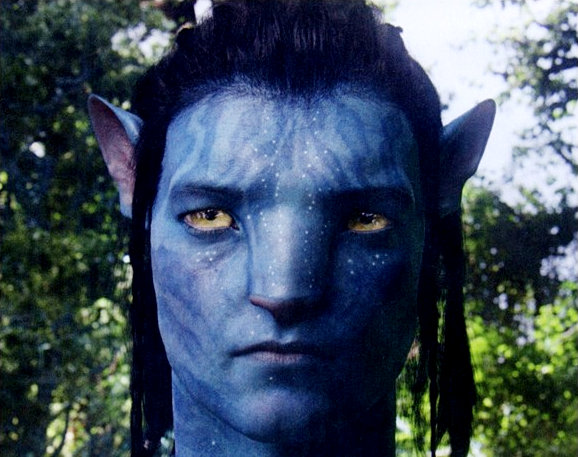 On another "Avatar" news, it is reported that tickets for this much awaited sci-fi actioneer are already on sale. AMC has decided to sell tickets to the opening-day midnight performances, and online ticketers MovieTickets.com and Fandango began ringing up sales for the performances at more than 75 AMC locations with most of them IMAX 3-D venues.

Commenting of the early ticket sales, MovieTickets executive vice president Joel Cohen explained, "Tickets being put on sale for a film four months in advance is unheard of. The fact that tickets have already been sold really speaks to the tremendous buzz the film has already created and the power of James Cameron at the box office."
First conceived by director/producer/writer James Cameron 14 years ago, "Avatar" underwent four years of actual production work. It centers on a wounded ex-marine, who is thrust unwillingly into an effort to settle and exploit an exotic planet rich in bio-diversity, and eventually crosses over to lead the indigenous race in a battle for survival. December 18 will be the date it hits U.S. theaters.