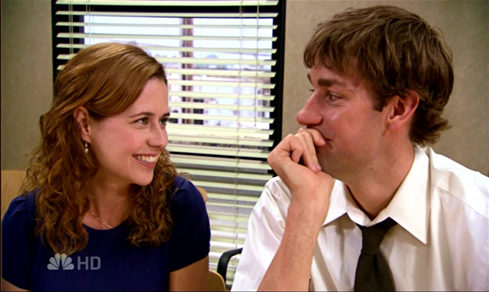 Our favorite comedy is off this week, thanks to the Olympics on NBC. But when The Office returns with an hour-long episode March 4, it will do so with a momentous occasion:
Pam and Jim's baby will be born into the world of Dunder Mifflin.
In anticipation of this watershed moment for the couple, NBC has released some brand-new promos. This first one, a 15-second effort, shows the lighter side of the cute parents-to-be:
To Read More Click Here.