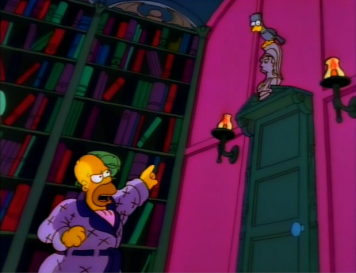 Back in 1990, The Simpsons began a tradition with season two that has continued for the last twenty years with the first "Treehouse of Horror" Halloween special.
Season two was also notable for introducing us to plenty of recurring characters including Dr. Hibbert, his less successful counterpart Dr. Nick, Akira, and so many other faces we still see to this day.
Oh and did we mention we first met Phil Hartman's wonderful contributions of Lionel Hutz and Troy McClure that we would enjoy for eight more seasons until the actor's untimely death in 1998?
Or what about the many other celebrities that would lend their voices to characters including Danny DeVito, Dustin Hoffman, and Ringo Starr. Yeah, season two featured some amazing episodes.
Don't believe us? Well then you better start reading our collection of The Simpsons season two quotes and be convinced.
To Read More Click Here