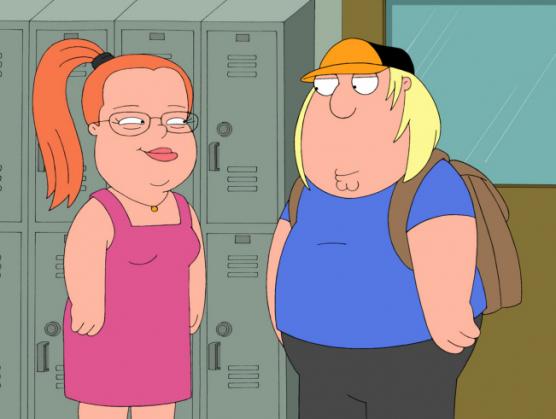 We're sure after our last review of Family Guy, you guys are expecting us to scream offensive at the down syndrome jokes of this week's "Extra Large Medium." Well, be shocked because we actually think Family Guy handled a potentially ridiculous offensive episode surprisingly delicately.
Save for a few horrible, but funny jokes by Stewie, Chris' date with down syndrome was treated like an actual person, and not just there for jokes. Chris played the straight man in this plot, while Stewie brought the laughs whether they were his his cross-dressing musical number or at the girl's expense.
The story was original and well done, but a little light on the jokes. Family Guy mostly relied on the second story, of Peter believing himself to be a psychic for the laughs of the episode. While plenty of other shows such as South Park have already gone the route of its characters pretending to be psychic, few featured a character as dumb as Peter who might have actually believed he was psychic.
To Read More Click Here