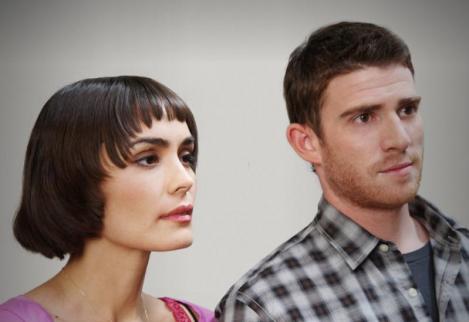 How to Make It in America is HBO's new show. In the series premeire, we get introduced to the main characters.
Ben, played by Bryan Greenberg, is a very talented, but clueless designer who hasn't really found any direction in his life. We for one, are very happy to see Bryan Greenberg on our TV every Sunday night. If you haven't seen Prime - go rent it now! He is one very fine piece of man.
Cam is Ben's best friend. He comes in as a hustler trying to make a quick buck. And at the moment, that quick buck is for his cousin Rene. We like Cam and find his antics funny - running away from a cop? What was that?
Rene, played by Luis Guzman, is definitely the most intimidating character on the show, but we have a feeling that he may also be the funniest. What was it with the Jamaican-themed energy drink called Rasta Monsta? That is awesome.
To Read More Click Here