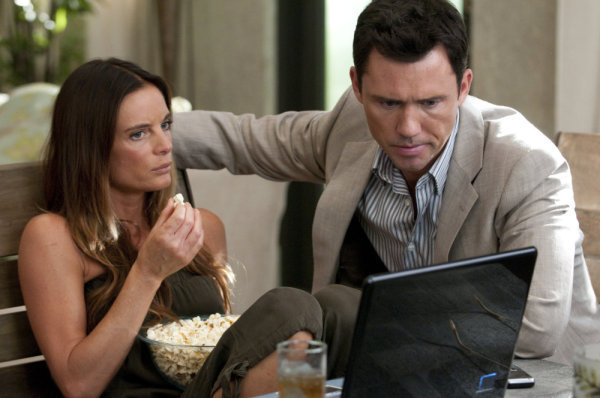 This season's Burn Notice has already taken a dark turn, and for the better, I think. The frayed emotions displayed by Jeffrey Donovan's Michael Westen last night befit a man who's grown somewhat bitter and weary over that never-ending burn notice.
In last night's resolution to last season's cliffhanger, we saw that Michael had been snatched up by Vaughn (Robert Wisdom), a CIA man who now wants to persuade our hero to work with him in a reinstated spook role to help the very agency that burned Michael. Now, Michael's possible reentry into his old profession - canceling the 'burn notice' that gave the series its reason for being - seems within his grasp. The result of all this? A changed Michael, a man who actually cried with his mom (Sharon Gless) over his past, and who, in something of a shocker in the first episode, ended up burning an agent himself.
To Read More Click Here.