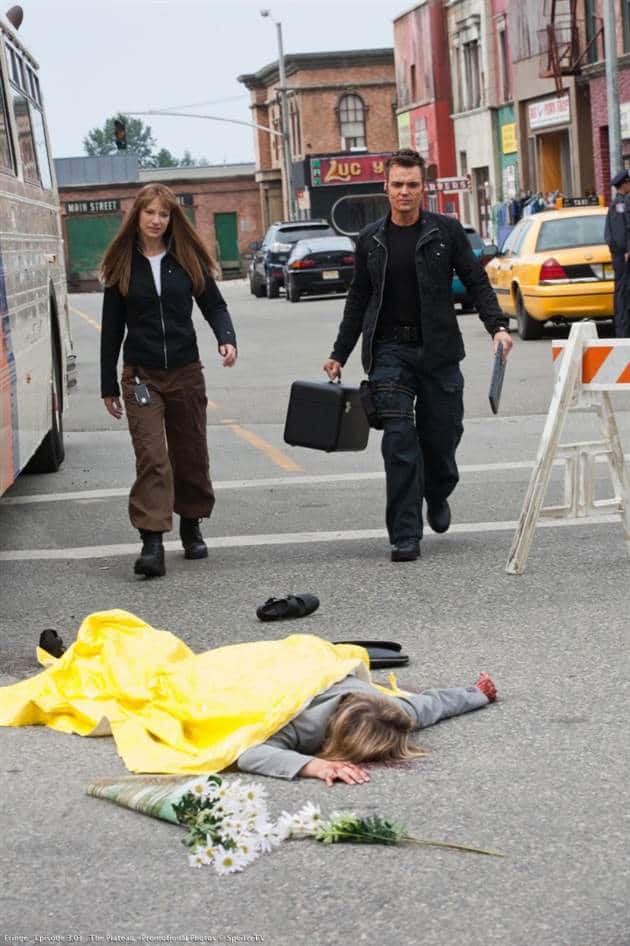 After two mythology-heavy episodes to kick off Fringe's third season, The Plateau evened us out with a much more standalone affair: it was very case-centric, but unique in that it was set in the alternate universe. That kept it from being too boring, as we had little things to pore over (ballpoint pens are a rarity! Ooh!), as well as the solid case that seemed a throwback to season one episodes like The Equation and Power Hungry.
First of all, I have to say that I loved the villain this week. Milo was delightfully strange, and his power was such a simplistic premise that it made for some very compelling television. Astrid's infinite loop from the episode is a paradox that I'm sure we've all pondered at least once, and Fringe gleefully cheated the paradox by using Olivia as a variable in the mastermind antagonist's plans. Was it predictable? Yes. I called what would happen a minute before it actually did, and I'm sure many of you did. But that wasn't disappointing; it gratifyingly made me feel clever.
To Read More Click Here.