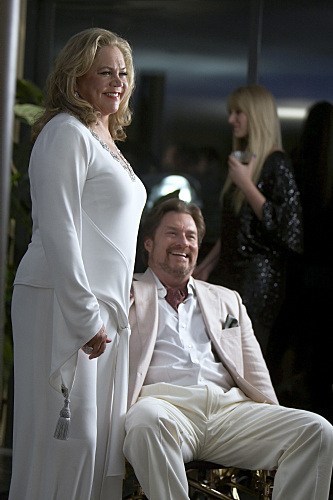 This week's episode of Californication was called "Slow Happy Boys," but it's another installment of men behaving badly, with Hank and Charlie doing their usual thing and guest star Kevin Corrigan playing Hank's wayward former best-friend, Mike Zlosowski, or "Zlos."
Zlos just doesn't know how to behave in LA - apparently, he doesn't know proper etiquette for dealing with lap dancing strippers and misleading transexuals. He's getting an education this weekend, nonetheless.
Hank is screwing around some more with his student, Jackie. We like Jackie as a character, but it just gets annoying that Hank sleeps with everyone. It's totally predictable now, and since the romantic conflict between Hank and Karen is null (since characters are abiding by a "don't ask don't tell" policy), there really is nothing exciting about Hank's sexual exploits.
To Read More Click Here.