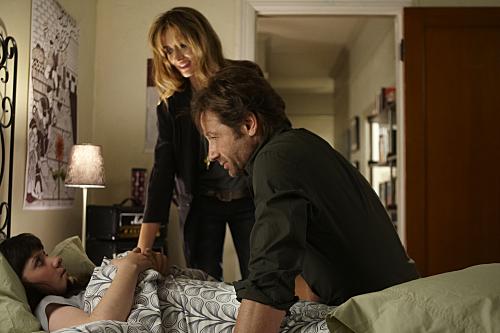 Karen is back in LA and she's kicking ass and taking names!
Boy, does she have Hank's number - but, she's not too concerned with his sexual exploits - what she is concerned about is Becca. This mama bear feels threatened and the claws come out - against the Koons', who she criticizes for poor parenting, but look who's talking!
Of course, whenever a teenager is acting horrible, the parent is going to blame it on the bad influence best friend. Chelsea's parents are the cool aloof parents who aren't bothered by teenage rebellion - Karen is high strung when she hears the girls break into a wine stash to get drunk and find Chelsea's parents drinking as well. The Koons' are all too cool about everything - remember how Felicia responded to hearing about the girls' smoking Hank's pot? No big deal! Well, for Karen, everything is a big deal, especially when her little girl is so far away from her.
To Read More Click Here.