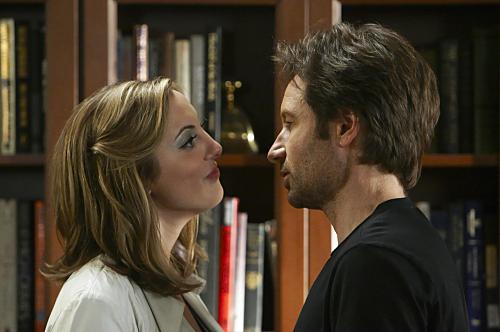 Welcome to the mid-season slump! Talk about a boring episode! In the most recent episode of Californication, "So Here's the Thing," Hank almost breaks up with all of his campus affairs, but he doesn't succeed at all... so the 29 minutes of the show is pretty much a bunch of failures in communication - but not at all funny. There weren't even any witty one-liners this episode! Snore!
And iconic actor Peter Fonda made a cameo as one of Sue Collini's most important clients. There really was no story line here - he threatens to join another agency, and then concedes within 5 minutes - all within the same scene. Zzzzz...
To Read More Click Here.