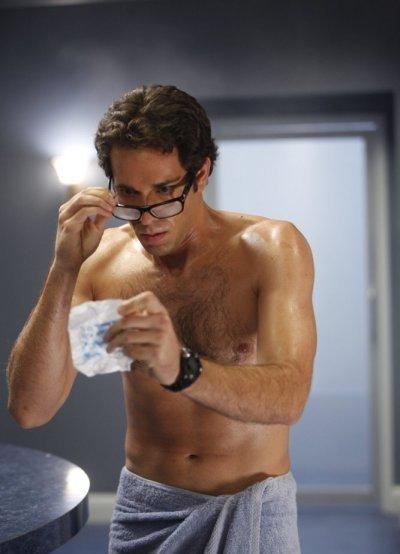 On this week's Chuck, Charles Charmichael was given his final exam to become a full-on spy in the cleverly titled, "Chuck Versus the Final Exam."
Starting with its in media res intro of Chuck shooting the mole, Hunter Perry (Kyle Bornheimer), this episode had a much more serious tone than the last few episodes.
Granted the Casey scenes in the Buy More provided plenty of comedy and some light-hearted breaks (how ironic), but they just kept making us question one thing: why would an agent as bad ass as Casey be wasting his civilian life at the Buy More?
Casey could easily accept some contract work and be rolling in the dough and not dealing with Jeffster. Maybe it's because he was dishonorably discharged, or maybe it's just cause we're yet again over thinking Chuck, a show that expects you to forgive so much.
Plot holes aside, we're going to assume Casey stuck around to keep an eye on Chuck, who clearly he's come to care for. That and clearly to keep us entertained as he continues to grunt his way through scenes.
To Read More Click Here