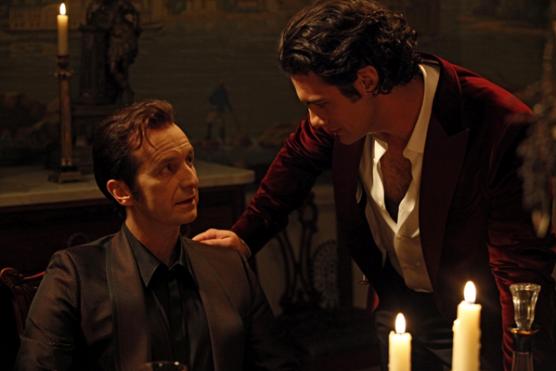 Last month, HBO released the first three episode titles and descriptions for the upcoming season of True Blood.
But Kristen Dos Santos of E! Online has done the network one better: she's actually seen the first trio of episodes and has provided viewers with the following teases/spoilers from them...
1. A character attempts suicide.
2. Another tries to murder a sibling.
3. There's a decapitation.
4. Someone is pregnant.
5. There's a one-night stand and an underground sex marathon.
6. We see Eric's bare backside.
In other words: it sounds like the same, outlandish, hilarious, violence-filled, sex-filled series we've grown to know and love. We can't wait!