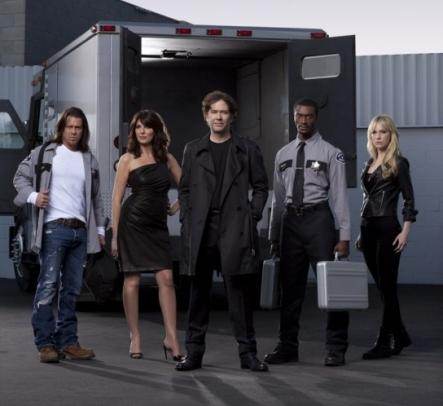 An episode with multiple points of view is a tricky thing to do. It can either go really well (does anyone remember NBC's Boomtown?), or it can get repetitive and muddled (like, well, the bad episodes of Boomtown). This week, Leverage employs the device in order to shed more light on our protagonists backstory, by showing us what happened when they were all after the same artifact.
Everyone is hanging out at McRory's, talking about the Dagger of Aquabi, now on display at a local museum. All of them want to take credit for stealing it five years ago, and all of them think the others are lying. Sophie's idea is to tell Nate their individual stories and let him decide who's telling the truth. Each of them relate their different versions of what happened that night.
To Read More Click Here.