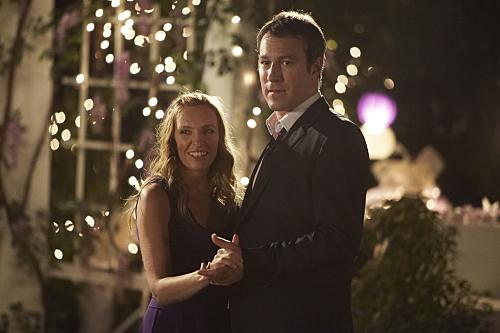 Honestly, Nick really showed his true colors of being a d**k. Why wait until the last possible second to break it off with Charmaine? He had plenty of opportunities and because Tara altered into Chicken is what set him off?
Really, why not end things when Charmaine admitted to him that the baby wasn't his? Poor form Nick, poor form.
What about how creepy Kate's new boyfriend is? He's a 27 year old man that wants to buy her a condo to keep her safe from her own family? Weirdo! Plus, his hair really bothers me! It's like he's trying to be some edgy conservative guy - you really can't be both!
We LOVE Marshall and Lionel together! Finally we have a somewhat normal relationship here people! The only thing that could potentially cause a rift would be Lionel's way too serious Gay Rights stand. We get that this is a very important matter, but Marshall needed him at his Aunt's wedding and because some dumb a** Republican creepy guy gives him his opinion on marriage, Lionel leaves? He should have realized how important it was for him to be there for Marshall.
How great was it that Neil came back to Charmaine!? We knew all along that these two were M.F.E.O! I bet next season they will be buying the old Hubbard house and live happily ever after - that is, as long as Nick stays out of the picture! What do you think? Is this the last we see of Nick?
To Read More Click Here.