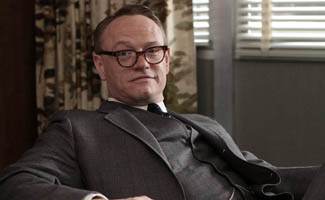 The first two episodes of Mad Men's fourth season have been oddly uneven. While "Public Relations," had the season off to a good start, "Christmas Comes But Once a Year" suddenly jerked the breakneck pace begun with "Shut the Door, Have a Seat," to a grinding halt. So the question remained: which suit would "The Good News," the third episode of the season, follow?
Neither is the answer. "The Good News" was a happy medium between the two previous episodes, and managed to mix plot with character development for one of those episodes that will probably be nominated for an Emmy next year. It was a lot of self-searching and sitting around and talking, but the character development was deep and meaningful. Don learned a lot about himself through Anna Draper and her family, and we might just be witnessing a bit of a turnaround in Draper.
To Read More Click Here.