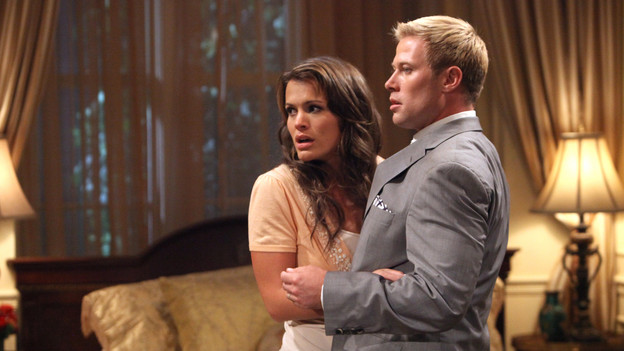 Damon finds himself more forgetful, and totally forgets a date with Colby, who is hurt. She wonders if he is cheating on him, and asks Liza for advice. Damon finds Colby in the park and apologizes again but when she insinuates that he's cheating, Damon blows up. Damon's adoption is finalized. Tad finds his own adoption papers from 1978 and shows them to his son. The two bond, and Damon seeks advice from Tad on Colby. Tad asks Liza if she can see herself as a mother to Damon one day, as he (Tad) can see a future with her.
JR comes to Annie's rescue when Tucker (a business associate) nearly rapes her. Annie is vulnerable and grateful. Meanwhile, Scott comforts Marissa over her insecurity over the state of her marriage. Annie and JR show up, and Annie explains how she was nearly attacked, but she and JR don't let on that they were together. Later, Marissa runs into Tucker and realizes JR saved Annie. Marissa's jealousy is stoked. Colby witnesses JR and Annie kissing.
To Read More Click Here.